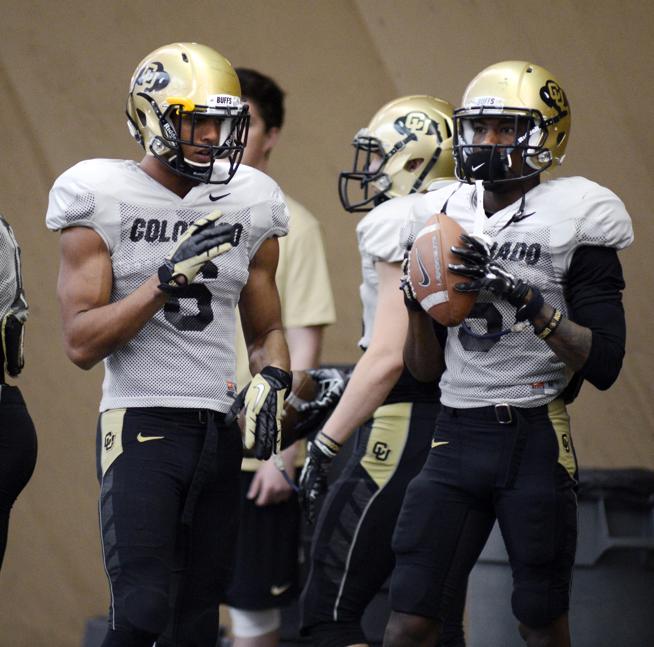 A few weeks back we posted a 2012 article from The Blaze regarding the story of Yuri Wright. Well, 3 years later the Buffzone spoke to Wright, now a junior at the University of Colorado Boulder, about his football career and personal growth. Here's a snippet from that article.
"It's hard to find any evidence of cornerback Yuri Wright's contributions to the Colorado football team by simply reviewing the statistics of the past two seasons.
At a program like Colorado struggling to rebuild and gain some traction in the ultra-competitive Pac-12 Conference, seeing former four-star recruits buried on the depth chart is frustrating to everyone involved. Especially the player.
"You just can't focus on that kind of stuff," Wright said. "People are going to say what they want to say and believe what they want to believe. My main thing was I just kind of wanted to focus on football and trying to get better at football.
"I feel like they're going to praise you when you're up, but when it's not going the way they want people are going to say what they want to say. You've just got to stay focused and try to block all that out."
Wright was maybe the biggest name in the 2012 recruiting class at CU. He came to Boulder from New York. He played high school football in New Jersey and earned national attention that spring for being expelled from his high school for posting inappropriate messages on Twitter.
CU overlooked those problems and stuck by Wright. He played in eight games for a total of 310 snaps and made 21 total tackles that fall as a true freshman. He seemed to on track toward more productivity."
Outside of  facing normal athletic obstacles, it's great seeing that Wright is now more focused on the field and less distracted off. If you want to read more about Wright and his time at The University of Colorado Boulder feel free to read the remainder of the story here.