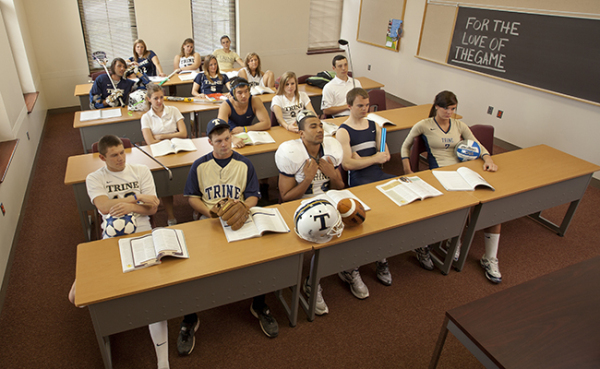 As hard-working citizens, at some point we all feel entitled to a vacation or break of some sort right? And I'm pretty sure that students feel the same way. Why else would they call it Summer Break? But as two LSU football recruits have found out some desires do not come without backlash.
For over a month now defensive end Arden Key and defensive back Jeremy Cutrer are receiving much heat about not being enrolled in LSU's summer classes. Ross Dellenger of The Advocate broke the story back in June and ever since several media outlets have reported on the situation. Now don't get me wrong, I am fully aware of enrollment deadlines regarding playing eligibility, but can student athletes have a moment to just be students? Even coaches have vacation time.
I think it's important for students to take time to clear their minds and not focus on extra curricular activities and class work. Let's be honest, being a student is hard enough and to tack on being in athlete is equivalent to working year around for a university that 'employs' you. Apparently Key and Cutrer felt the same way.
But enough of what I think. According to The Advocate, Cutrer is expected to enroll in classes at LSU later this summer, but no word on Key's summer class schedule. Guess we will have to wait until September to see who hits the field and who didn't hit the books.